Maine Ambulance Association Seeking New Executive Director
The Maine Ambulance Association (MAA) is now accepting proposals from individuals or organizations to provide Executive Director services.
The individual or organization providing Executive Director services ("Contractor") is the primary contact and voice of the MAA, which requires extensive familiarity with the Maine EMS system, the legislative and rule-making processes, and the needs of service administrators.
The Contractor works closely with an Executive Board (4) and Board of Directors (3), on policy matters and general goal setting. However, much of the work to carry out those goals is then handled with a large degree of autonomy.
The RFP with more details about the position and the contract is available here.
Questions and proposals may be submitted via e-mail to: [email protected]
---
Leadership Skills Workshops
(updated 9/6/21)
Our work over the past couple of years on reimbursement issues such as contracting with insurance carriers, billing issues, and the new federal cost data reporting reinforced what we all know: leading an EMS agency requires a varied, complex, and unique skill set.
This series, which will be a combination of online and in person workshops will help folks with all ranges of experience. While these workshops are part of a planned series, you may register for and attend any or all. Please note that each program has its own registration portal. The registration process is only a few clicks and you can either pay online with a credit card or we will send an invoice.
Registration for the online programs is only $35 per session for MAA members and $75 for non-members. Registration for the in-person (November) workshop will be set when we have an estimate of venue costs.
The first two sessions were on EMS Finance in 2021; including terms, processes, calculations, to the life of an EMS claim.
Session 1 was held Thursday, May 6 @ 1:00 PM
Session 2 was held on Thursday, June 17 @ 1:00 PM
The third and fourth sessions will focus on Workforce, culture, and engagement:  The next competitive edge.  EMS organizations have historically competed over financial resources, service area, contracts, and interfacility transfers.  The emerging competitive resource is people, our current and future workforce.  EMS organizations that have rebuilt their culture around highly engaged employees see the benefits of being fully staffed, low turnover, and a workplace that is fun, friendly, and team focused. No death by PowerPoint here, this will be a highly interactive program with participants helping to set the agenda.
Session 3: Monday, October 18 @ 1:00 PM
Registration now open: https://www.eventbrite.com/e/150092345245
Session 4, Friday, November 12, time TBA
Registration now open: https://www.eventbrite.com/e/150092804619
UPDATE (9/6/21): With the news that the Samoset EMS Conference in November has been postponed, we worked with Aarron to change the dates as posted above. Those who registered for the original sessions will have their registration automatically transferred. The November workshop, which was to have been in person with small groups and case studies is being re-engineered as a virtual event. Please check back later for details.
*** Significant funding for this series was provided by a grant from the Maine Health Access Foundation ***
About the presenter: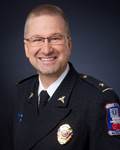 Aarron Reinert, MA, NRP.  Aarron is the Executive Director and chief of EMS for a rural not for profit ambulance service that provides service over a 1000 sq miles between two different states.  Prior to this role he served as the Field Services Manager for the Emergency Medical Services Regulatory Board, the lead regulatory agency in Minnesota for EMS.  At the EMSRB he led the field staff, data collection, bioterrorism and trauma system programs.  His EMS journey began in 1990 as a volunteer EMT in central Minnesota.  He was selected in 1994 to lead the service and transitioned the service from a governmental service to hospital based, and from Basic Life Support to Advanced Life Support.  Aarron has become nationally known as a leader, master teacher and expert in financial and operational management, leadership, system design and applied best practices in rural and emergency medical services systems design. Aarron helps organizations recognize the necessary balance between finance, customer service, employee satisfaction and community awareness. Aarron's recognized understanding of current emergency services issues led to him serving on numerous national boards, projects, serving as President of the American Ambulance Association, and to an appointment as chairperson of the National EMS Advisory Council by the U.S. Secretary of Transportation.
---
NAEMT​ Offers "What Is EMS?" Primer
(NASEMSO Washington Update – February 2021)
The National Association of Emergency Medical Technicians (NAEMT) has published a new guide to help explain the EMS industry toelected officials, key staff, and stakeholders.
The new guide explains:
the range of services EMS provides to the community – from 911 response to community paramedicine,
disaster response andother services such as contact tracing and immunizations to address urgent public health issues.
the basics of EMS operations, staffing, delivery, and regulations. EMS funding and reimbursement, and how this affects the EMS workforce, patients and communities.
NAEMT urges elected officials, their staff and key stakeholders to use this guide to better understand EMS and how it functions throughoutthe United States, and to inform legislative and policy decision-making. Read more here.
---
Maine EMS Report to the Legislature on Ambulance Reimbursement
February 1, 2021
During the 129th Legislative Session, LD 2105 was enacted as amended to address a concern about patients receiving "surprise bills" following emergency treatment. This was primarily intended to address hospital fees; however, because EMS is also involved in providing emergency care we were affected. The MAA worked to help the Legislature understand that ambulance providers are currently paid less than the cost of providing services by insurance carriers (including MaineCare and Medicare). We also explained the challenges of trying to establish contracts with insurance carriers to address this issue.
In response, the Legislature enacted a temporary exemption for ambulance services and requires private insurance carriers to pay what they are billed (emergency calls only) and to make payments directly to the ambulance service. This exemption only lasts until October 2021.
The legislature also directed Maine EMS to convene a stakeholder group to discuss this issue and report back to the Legislature by Feb 1 with a recommendation on reimbursement rates and contracting issues. This work group (referred to as the LD 2105 Committee) held several meetings and has submitted its report, which was unanimously approved by the committee.
Next will come a hearing with the Joint Standing Committee on Health Coverage, Insurance, and Financial Services – and likely legislation. It is important that ambulance providers are familiar with this report and the recommendations – and reach out to legislators for their support.
The final report is available here.
---
Update on Provider Relief Funding Phase 3
From the American Ambulance Association

The Department of Health and Human Services (HHS) continues to roll out the third phase of Provider Relief Fund.  In December, the Administration announced that it would increase the funding up to 88 percent of the reported losses during the first and second quarter of 2020 for those providers and suppliers who applied.  While many providers and suppliers have received these payments, there are others who are still waiting.
HHS received 80,000 applications and is continuing to examine each one to make sure that the recipients have not already received amounts that would cover the amount of justifiable expenses and lost revenue attributable to COVID-19.   In other words, they are doing their due diligence to make sure that the applications meet the requirements set forth in the statute and the application process.  HHS anticipates that this process may continue through the end of the month.
This means that if your organization applied for the third phase of funding and has not yet received it, you may be hearing from HHS or receiving the funds in the coming weeks.  However, if you organization has already received funding that equals or exceeds reimbursement of 88 percent of these reported losses, the Administration will not provide additional funding at this time.
---
CMS Announces Ambulance Services Selected for Year 2 Data Collection
December 22, 2020
The Centers for Medicare and Medicaid Services (CMS) has announced the names of those ground ambulance service providers and suppliers who will be required to submit their data for year 2 under the ambulance data collection system. To see the list of providers and suppliers selected for year 2, please go to the Ambulances Services Center page of the CMS website and scroll down to "Ground Ambulance Providers and Suppliers Selected to Submit Data in Year 2 (Zip)" or click here to download the file directly.
Those providers and suppliers selected for either year 2 or year 1 will need to capture and report their data for a 12-month period beginning between January 1, 2022 and December 31, 2022. Providers and suppliers will have 5 months from the end of their reporting period in which to submit their data to CMS. CMS delayed the capturing and reporting of ambulance data due to the COVID-19 public health emergency.